Read current and past MaH Newsletters
(The "winter of 2015" didn't arrive until after New Year's, so we're calling it "2016" instead   ;-)
If you would like a hardcopy of any newsletter mailed to you, please give us your name and address by calling: 603-371-0809.
Articles and Tips
MaH expands to Harrisville - Click here to read more.

Click here to read a New Hampshire Magazine article about MaH and the national Village movement.
Click here to read a wonderful recap of our trip to St. Gauden's National Historic Site by Member Cyndy Martel!
Click here to read an article on rural villages, including MaH, which appeared in the 6/28/13 issue of the NH Business Review
Click here to learn about the Second Annual Meeting of MaH Members
Click here for tips on how to stay cool in the summer months
Click here to read a September 2011 article about the Archstone Foundation in CA and their generous support for villages      
Click here to read an August 2011 Social Security/Medicare fact sheet by the NH State Council on Aging
Click here to read a feature article on MaH in the May/June 2011 issue of the AARP Magazine

 

Monadnock at Home helping with "Bracing for the Boom"



Click here

to read this excellent article and see 2nd paragraph under subheading "Aging in Place"



 
MaH highlighted in the January 2011 Newsletter "EngAGING NH."

Click here to read this article on page 2, or

click here

to read the entire newsletter.
MaH Receives Commendation from Governor Lynch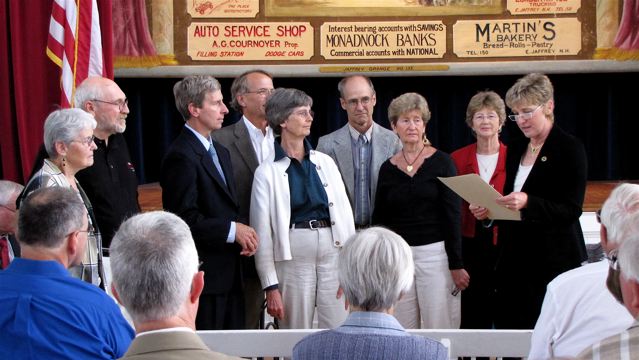 Monadnock at Home received a Commendation from Governor John Lynch (third from left)

and his Executive Council when they met at the Jaffrey Meeting House on September 9, 2009