How Does
Membership Work?
Members can call MaH if they need transportation, home/health care, meals, maintenance, yard work, cleaning, maintenance, grocery shopping, etc. MaH has partners in the area to bring you the services you need. Some services are provided by volunteers and free of charge. For other services, MaH uses vetted service providers to assist you, for which you pay the usual (often discounted for members) rate. We follow up afterwards to ensure the service was satisfactory.
We also provide social and program opportunities to bring members together and help keep people connected with one another. Under the leadership of our Executive Director and our town coordinators, members stay independent yet avoid isolation.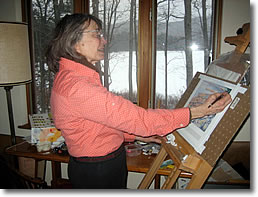 Annual Fees:
Household - $690

Individual - $518
"Snowbird" memberships are available for part-time residents, and a limited number of "supported" memberships are available for those who can't afford standard fees (eligibility based upon financial criteria).
Download our Membership Application Form.